"House in Cyprus" - this phrase can inspire inhabitants of London, Berlin or Moscow.
They immediately imagine a snow-white villa on the shores of an azure bay, lapping waves and cries of seagulls, date palms, and the happy villa owner sips his cocktail while sitting on the shore of the kidney-shaped pool. Such a picture is drawn to the gaze of an inhabitant of north countries, where the air temperature can be under zero for half a year.
And finally, they (the inhabitants of north cold cities) decide to find their "part of paradise" and buy property in Cyprus.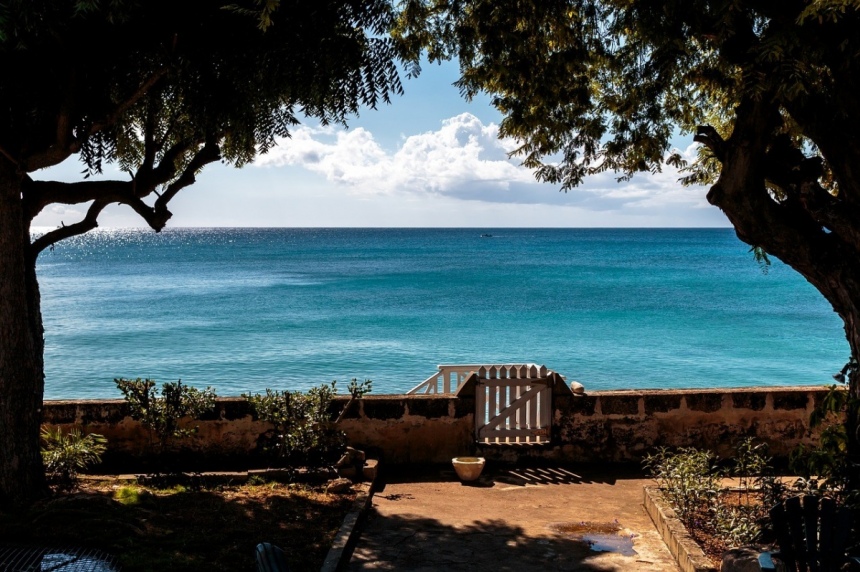 Of course, villas and large houses with gardens and swimming pools in Cyprus are not affordable for everyone. Many people, both locals and foreigners, who buy property in Cyprus, look for something much more modest.
It can be a maisonette house, an apartment, or, at worst, a "caravan" (a trailer with two or three bedrooms), a tiny kitchen and a microscopic bathroom. There are whole villages trailers, where the deprived of the sea Nicosians relax on weekends and the British who have loved Cyprus forever.
So, we decided to buy real estate in Cyprus.
Houses in Cyprus
Everything is clear here. Someone has some money or intends to take part of the amount on credit. They choose a home according to their taste, level of wealth and lifestyle. Then they buy furniture and appliances for the new home, move in in and live happily ever after.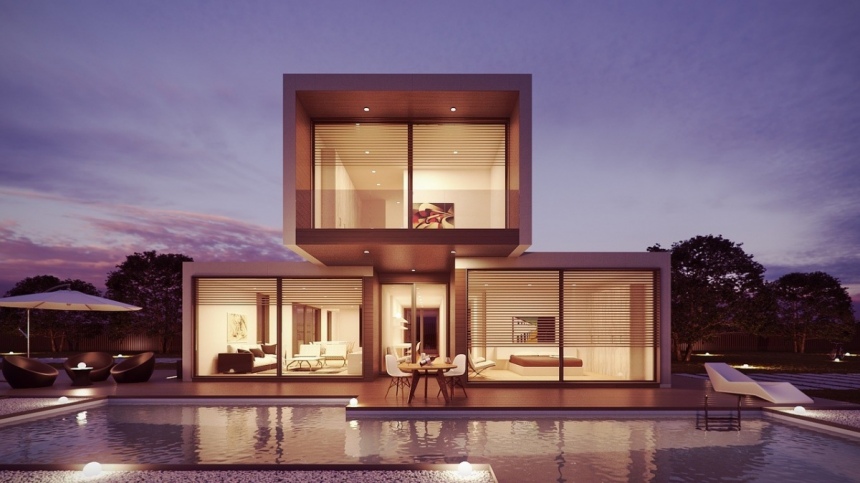 Maisonette
Maisonettes are 2-3 houses built as one long building. It's not as cool as a separate house, but much cheaper and, in fact, not so bad either, especially if you own one of the outermost houses. As a rule, a house in the middle (that has 2 common walls with neighbors) is cheaper.
Apartment in Cyprus
This can be a luxury duplex apartment in a prestigious condominium with high ceilings, huge balconies, garden and courtyard pool. A marble hall, mirrors in the elevator, palm trees at the entrance. The neighbors are nice ladies and gentlemen in expensive cars, in a word, the charm of bourgeois life.
If your finances are not very good, your destiny is a modest flat in an elderly apartment building with the smell of fried fish from behind the doors of your neighbors.
There is an intermediate option, an apartment in a not very new, but still a good building. Of course, it all depends on your financial capabilities.
Another option is to buy an apartment under construction from a Cyprus developer. A constant plus is that you have room for maneuver as you can choose the layout, finishing materials, plumbing.
An apartment under construction costs about 20-30% cheaper than exactly the same, but already ready for moving in. One of the disadvantages is that you have to wait for the key for several months or even a couple of years. As a rule, the closer to the end of construction, the higher the price.
There is a risk that the developer can go bankrupt and you lose money which you have already paid, so it is better to choose only reliable companies that have been on the market for a long time.
Caravan, or a trailer
The refuge of British pensioners (although not only pensioners and not only British). This is a metal structure 3 meters wide and 10-12 meters long. It has a tiny kitchen, a saloon, a couple of cabin-sized bedrooms, and one bathroom. After you pay the annual rental place at the campsite, your trailer will be connected to the water supply and sewerage system.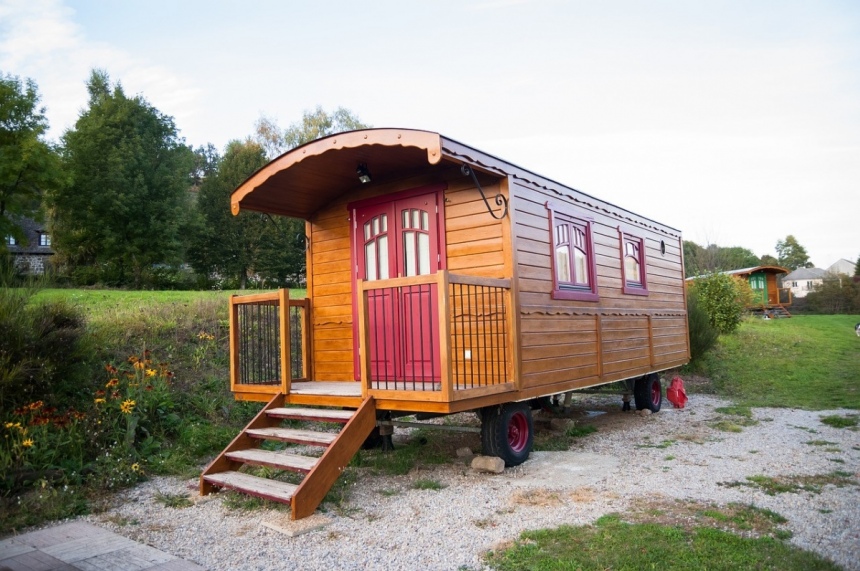 Elderly Englishmen install heating, a satellite dish and conduct the Internet, plant flower bushes around their house. There is a mandatory attribute: a statue of Aphrodite at the entrance. That's how they enjoy their life on the Mediterranean coast all year round.
They have cheerful ruddy appearance, which can suggest that this is the best option for housing on the island. Cheap, cheerful, close to nature, and no earthquake, default or collapse of the real estate market is scary. If you get bored, you can load your trailer onto the ferry and sail wherever you want... Movable Cyprus property.
However, if you are a non-EU citizen, please do not rejoice ahead of time. Even if you are the happy owner of a luxury trailer (they do exist!), this does not give you the right to obtain a residence permit in Cyprus on the grounds that you have real estate here, the trailer is not considered real estate.
A case from one's life
When I was looking for an apartment in Nicosia many years ago, it happened several times: I saw an ad, then called the agent. I clarify the details that interested me.
They painted me a cozy nest in a "quiet green area of ​​Nicosia", parquet, Spanish tiles, high ceilings, Italian plumbing, central heating, covered parking, a nice view from the window. Great price.
We met, we came to the place, and I saw a pit filled with water and rusty plumbing...
When I asked them, where a cozy apartment with an Italian toilet is, where the mountain view is, I got the answer: for such a price do you want a fully finished apartment? The house is just being built.
There will be an apartment, and very soon, by the end of next year.
And if you need it urgently, at this price there is a nice inexpensive apartment in Strovolos, on the fifth floor of a twenty-year-old building. True, a dirty family lived there for several years and a major overhaul is needed, but the apartment is a miracle...
And so it happened more than once or twice.
But the most interesting option was once offered to my friend. She was looking for a one-bedroom apartment in a new home. She reviewed a great variety of options. The other day she went to the Aglantzia to look at an apartment at an unrealistically low price for Cyprus, EUR 85,000.
The apartment turned out to be premium, light and spacious. However, as she went out on the balcony to admire the promised "wonderful view", my friend's face changed as far as she could see... white marble gravestones from the Nicosia cemetery stretched to the horizon.
The realtor who ran after her on the balcony, saw the expression on her face, said: "But there is such silence!" The silence was really dead there.
What is the situation with local residents' housing?
Cypriots rarely find themselves in a situation where they don't have any real estate. As a rule, most of them have houses, apartments and plots inherited from their grandmothers or aunts.
If two families live together in one house on a permanent basis, it is nonsense for Cyprus. Newlyweds can live with their parents temporarily until they acquire their own housing, but most often the housing issue is resolved even before marriage. Someone is building a house, someone is buying an apartment. Someone is building the second floor over the one-story house of the parents.
Over the past few years, property prices in Cyprus have risen sharply, thus it made the purchase of housing in Cyprus a big problem for families without their own property.
The price of a land plot in some areas of Cypriot cities has reached EUR 200,000 - 300,000. But you still need to build a house on it and buy everything you need for your home!
Ordinary mortals take out a bank loan and repay it for a long time. Again, the national hobby - to buy a great house on credit which cannot really afford.
Therefore, many people build huge houses, decorate them with expensive Italian marble, cover the roof with Scandinavian tiles, buy the most fashionable furniture in designer stores, plant gardens with fountains according to their design, build and bungalows, and then pay off the loan for all this luxury for many, many years, they work for years without vacation and days off.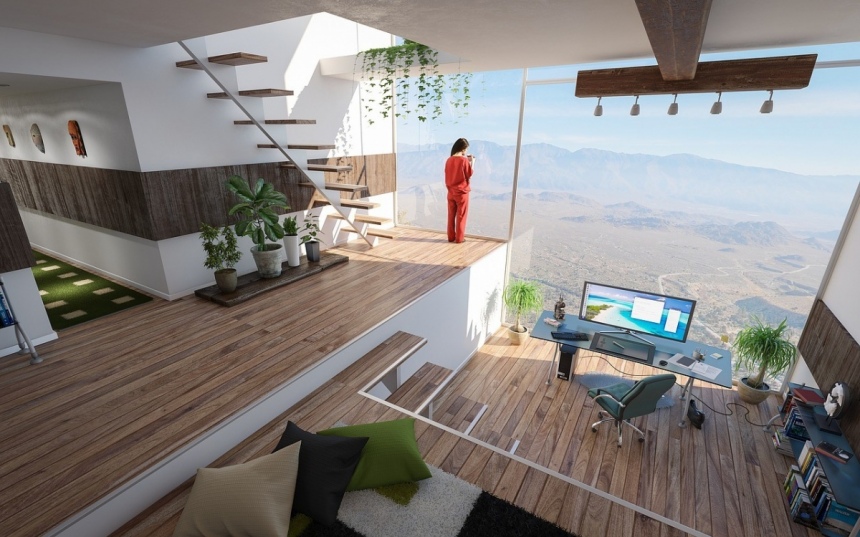 Not everyone has the strength and desire to take out a credit for the rest of their lives. Many people prefer something simpler like a house outside the city. The villages, which are 15-20 km from Nicosia, Limassol, Larnaca and Paphos, which looked very patriarchal 10 years ago, are now actively being built up with beautiful new houses. Land prices there have also increased by several times.
Villages in the mountains, located 30-40 km from cities, are the best solution for those who want to have a private house, but are not ready to spend a thousand euros per month and pay off the load for the next 25-30 years.
True, then you have to get to work in the morning for about an hour. But on the other hand, people living in mountain villages unanimously assert that they never exchange their mountain air, silence and view from the window for all the benefits of cities.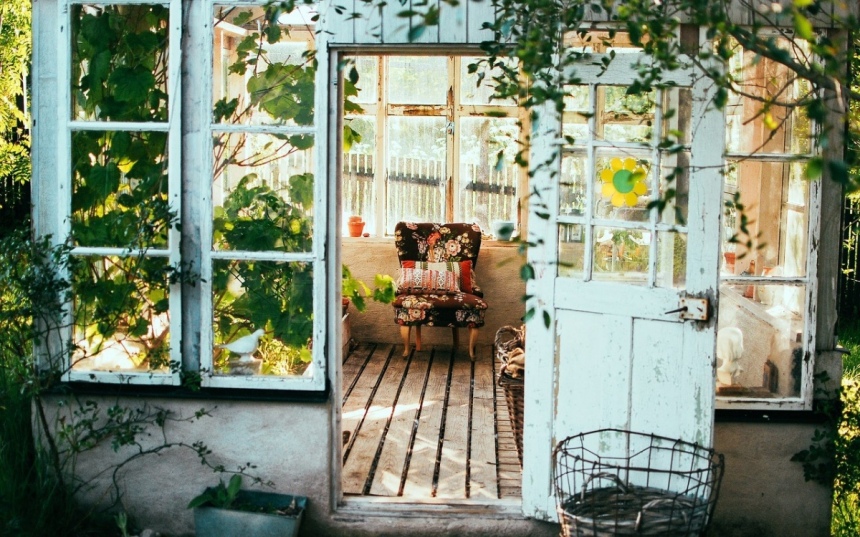 Buying property in Cyprus is a serious business, and there is no need to rush.
To begin with, it is better to thoroughly study the Cyprus real estate market, together with a realtor, look at the offers of several developers' companies. You can make a table with columns, each of which will contain an important criterion for you, and compare the offered housing according to the criteria of price / footage / quality of finishing / area and other factors that are important for you (proximity to schools, beach, etc.).
Large real estate agencies in Cyprus and construction firms are professionals and can be trusted. But, as in any other business, where there is a lot of money at stake, there is also a risk of meeting a not quite sincere intermediary.
As a rule, the intermediary works for a commission on the sales, so every transaction they make, whether it be a rental property in Cyprus or a sale, is their bread and butter and shoes with laces.
Keep in mind that they often slightly exaggerate the advantages of an object, and you have to guess about the disadvantages...
And finally, how to buy property in Cyprus and don't make a mistake:
You need to fully understand the purpose of the purchase, and find a home based on the purpose. If you have remote work or you need a vacation home in Cyprus, you can choose the districts of Famagusta, Paphos and Troodos. If you or your family members work 'offline', study or have an active lifestyle, then you are better off settling in Nicosia, Limassol or Larnaca where there is a developed year-round infrastructure.
Consider the climate features when choosing seafront housing. The Cypriot climate has high air humidity, you need to learn how it feels in coastal areas of Cyprus in winter.
Be sure to check the developer or owner of the property you are going to buy. To do this, you should contact an independent lawyer who will conduct a thorough check of all documents. The safety and reliability guarantee is worth the cost.
Avoid impulsive decisions, do not be guided by emotions when buying. Write a list of criteria, think about all features, and compare both lists. Take a break, consult with relatives and friends. Make sure that the experience of natural beauty does not "outweigh" the common sense.
If possible, first live in a rented accommodation near the property you want to buy. Try to understand if you really feel comfortable to live here permanently.
Buy housing only from local developers with extensive experience and an impressive portfolio of completed projects. If possible, talk to people who have been living in real estate purchased from the developers for several years, ask about the disadvantages and pitfalls.